Barry Andrews Address: Anita Heiss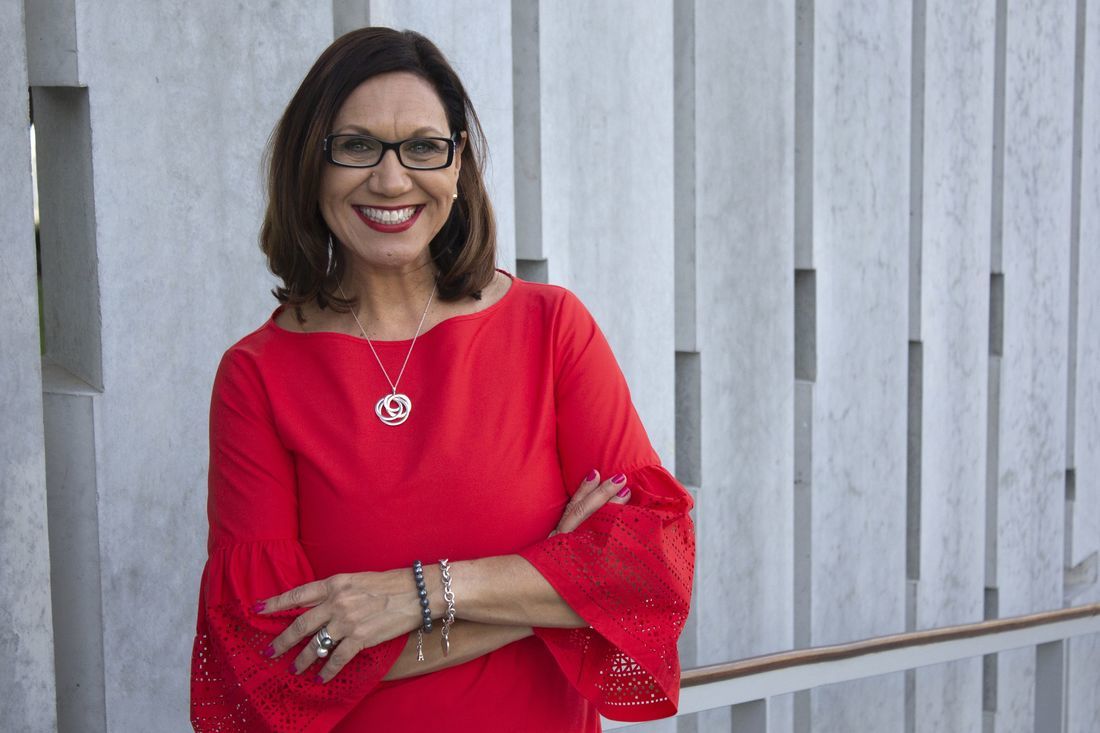 Anita Heiss is a proud member of the the Wiradjuri Nation of Central New South Wales, but was born in Gadigal Country and has spent much of her life on Dharwal Land near La Perouse. She is a prolific author, publishing across genres, including non-fiction, historical fiction, commercial fiction, and children's novels. With Peter Minter, she edited the Macquarie PEN Anthology of Australian Literature. Anita is an advocate for Aboriginal and Torres Strait Islander writing and has been involved in AustLit's BlackWords project since its inception in 2007. She is editor of Growing Up Aboriginal in Australia (2018) and author of Barbed Wire and Cherry Blossoms (2017).
In 2019, Anita was appointed a Professor of Communications at the University of QLD. She currently sits on the Board of the State Library of QLD.
Dorothy Green Lecture: Nicole Moore
Nicole Moore is Professor in English and Media Studies and Associate Dean for Special Collections at UNSW Canberra.
She is the author of The Censor's Library: Uncovering the Lost History of Australia's Banned Books, which won the Walter McCrae Russell award and was shortlisted for a Queensland Literary Award, the Penny Pether prize from the Australian Law, Literature and the Humanities Association, and the Prime Minister's Literary Award in Australian History. Her research pursues issues at stake in the political cultures of writing and reading, and the complex relations of literature and history within and across national boundaries. Developing projects include a comparative account of censorship in the cultural Cold War.
Through 2014-2018 an ARC Future Fellowship enabled her to embark on a biography of Dorothy Hewett.

ASAL ECR Keynote: Kate Noske
Dr Catherine Noske is a lecturer in Creative Writing and editor of Westerly Magazine at the University of Western Australia. Her research focuses on contemporary Australian writing of place, with a particular interest in white Australian positionality and transnational structures of place-making. As a postgraduate, she was awarded the A.D. Hope Prize for work in this area. Most recently, this research has involved a focus on the expatriate writing of Randolph Stow, tracing the connections to Australia within his textual practice across multiple forms. She is currently working on the beginnings of a new project connected to this, which is looking to examine creative collaboration between Indigenous and non-Indigenous authors, starting with Stow's work with Daniel Evans in To the Islands. This work is coming from an interdisciplinary space, combining literary and cultural studies frameworks with methodological analysis from the perspective of creative writing.
More broadly in creative writing, alongside editing Westerly, Kate has been a judge for the ALS Gold Medal, the WA Premier's Book Prize and the TAG Hungerford Prize. She is a board member for writingWA and A Maze of Story. She has twice been awarded the Elyne Mitchell Prize for Rural Women Writers, has received a Varuna fellowship and was shortlisted for the 2015 Dorothy Hewett Award. Her first novel is forthcoming with Picador in 2020.
Black Words Panel: Anita Heiss, Ellen Van Neerven, Jared Thomas, and Grace Lucas-Pennington
Value in Australian Literary Studies: A Panel Discussion — Participants: Lachlan Brown, Julieanne Lamond, Elizabeth McMahon, and Sue Martin.
Publishing and Editing Literary Criticism Panel: Evelyn Corr and Jonathan Dunk (Overland), Kate Noske (Westerly), Ellen Smith (JASAL), Catriona Menzies-Pike (Sydney Review of Books), Tanya Dalziell and Julieanne Lamond (ALS), Michelle Cahill (Mascara Literary Review)